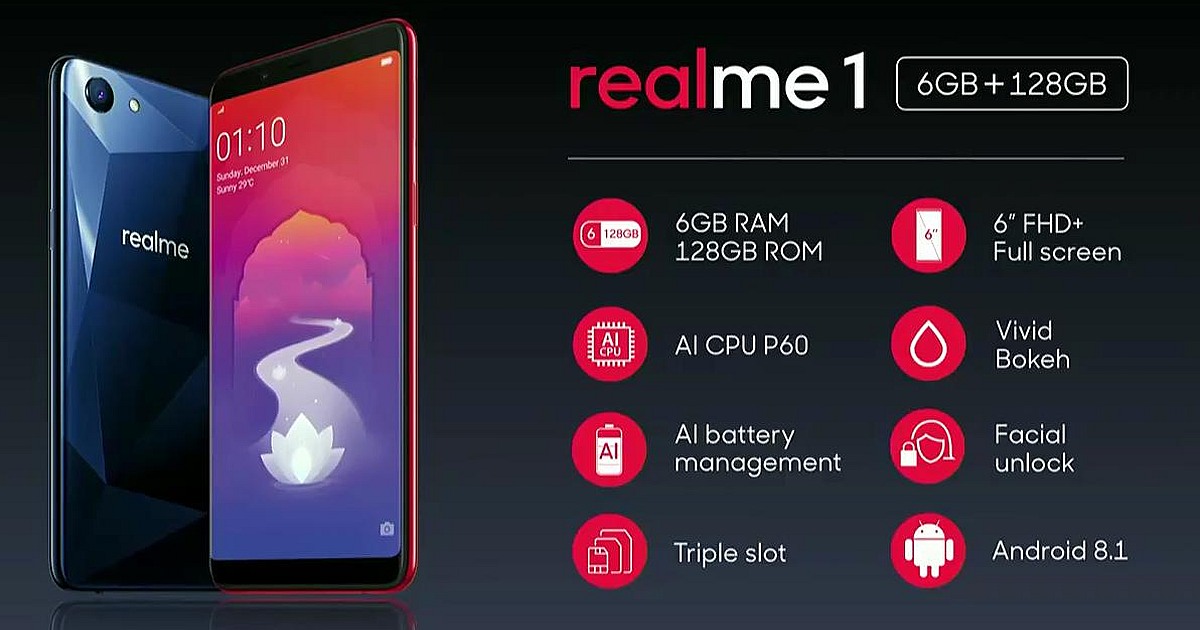 New OPPO Realme 1 is here. Over the last few days, OPPO revealed that its new smartphone product, Realme 1, is planned to hit the markets by May. However, despite the official statement about the releasing date of the product, there aren't any official information regarding the product's specifications or price category.
Yet, the OPPO Realme 1 seems to be the awaited product of the year by many markets – especially the Indian market as OPPO majorly possesses a major share of the customers in India.
Nevertheless, the OPPO Realme 1 is supposedly flaunting a sole rear camera with multiple filters in order to enhance the quality of the shots and the video clips. Yet, there are rumors that the Realme 1 may not include a fingerprint sensor; of course, it's very unlikely that the new OPPO Realme 1 is going to be launched whilst lacking such a vital feature as the the fingerprint sensor as it seems to be the popularly demanded feature at the time. Also, the Realme 1 is reportedly hitting the markets in a diamond black exterior design as a start.
The overall aim of OPPO releasing the Realme 1 at this time is to target the youngsters who may be looking for an affordable alternative that can carry out various sophisticated daily tasks.